Hello, my name is Rep. Heather Scott and I am deeply honored to have served as your District 1A State Representative. Originally from Ohio, my husband Andrew and I have been living our American dream in North Idaho for the past 18 years. Before politics, I was a small business owner and a professional aquatic biologist. My love for Idaho's rural lifestyle keeps me busy running a small-scale farm, hunting, fishing, camping, and wandering the west.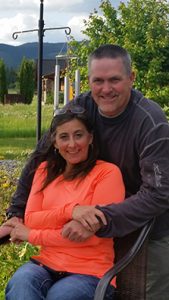 I have a Bachelor of Science degree in Biology. Throughout my career, I have worked for various state and federal resource agencies and as a field biologist for private engineering firms who assisted clients in licensing and operating hydropower projects around the country. I believe hydropower is an extremely important renewable resource for Idaho and the entire nation. I have seen firsthand how excessive government regulations curtail efforts to find smart and positive energy solutions through the endless hurdles of federal rules and agencies.
Over the last decade, I have become acutely aware of increased governmental intrusions into my rural lifestyle. As your Representative, these concerns have grown more pressing and that is why I want to stay in this fight for our freedoms. Core American values as described by our Founding Fathers need to be preserved.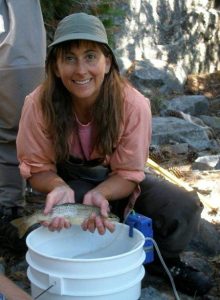 In the short two years I have been in office, I can assure you Boise knows who I am and where District 1 is. They know we are a force to be reckoned with and that I am a no-nonsense fighter for the citizens of Idaho. They have learned that their threats and bullying don't work with me and that I am fair and honest but no push over. I still believe strongly that if folks like me do not step up and exercise our civic duties, we will not have a Republic much longer. Has it been fun and comfortable for me? NO, but preserving the American way life is worth fighting for.
As promised in my initial campaign run, I did put 100% of my time and energy into representing our District 1 during my first term and will do the same if re-elected. I promise you no one has put more time into this job during session and out of session that I have. I will continue to work hard to protect and promote Idaho state sovereignty from the federal government's increasing control. The fight will not be easy, but it will be worth it in the end for the future of our families!
Please join me in this mission to take back local control of North Idaho and promote hope for future generations.